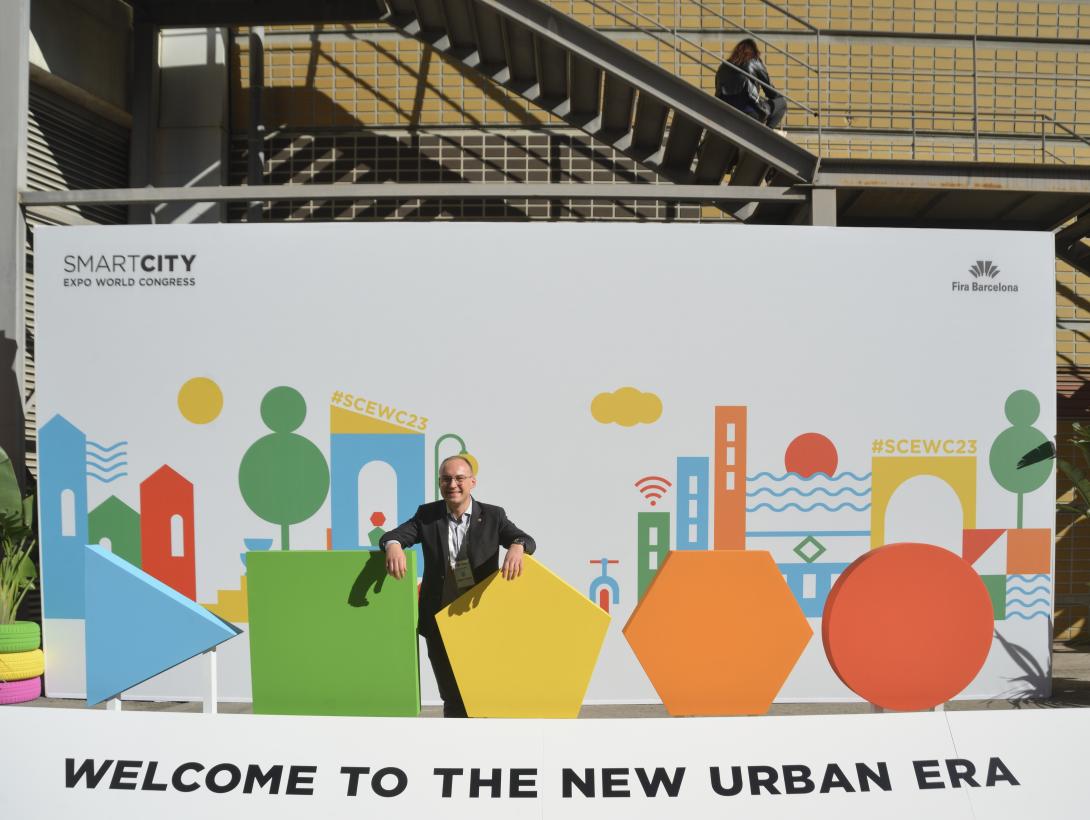 From 7 to  9 November, TRANSFORMER attended the Smart City Expo World Congress, showcasing innovation and collaboration within the European Commission and beyond. TRANSFORMER, proudly participated in the joint EC representation alongside 30 partners, including initiatives, projects, and Directorates-General - all dedicated to accelerating the journey towards climate neutrality. 
The expo served as a dynamic platform for knowledge sharing and networking, and TRANSFORMER actively contributed to the discourse. In a booth session, Robert Pudelko and Veronika Cerna from TRANSFORMER  and George Xexakis, from ENCLUDE, presented insights and fostered a discussion. The session delved into potential knowledge items crucial for accelerating regional transformation and successfully developing Transition Super-Labs. Excitingly, attendees were given a sneak peek into the forthcoming TRANSFORMER Knowledge Hub. 
The Smart City Expo World Congress 2023 served as a melting pot of ideas, with experts from diverse fields converging to envision the future of urban living. These partnerships are poised to catalyse innovation and develop a new era of smarter, more sustainable cities and regions. As TRANSFORMER continues its commitment to systemic transformation, the project anticipates leveraging the insights gained at the expo to fuel upcoming initiatives. The collaborative spirit demonstrated during the Expo underscores TRANSFORMER's dedication to building partnerships that drive innovation.
The Smart City Expo World Congress 2023 was a great success, reinforcing the pivotal role of initiatives like TRANSFORMER in shaping the future landscape of cities and regions.