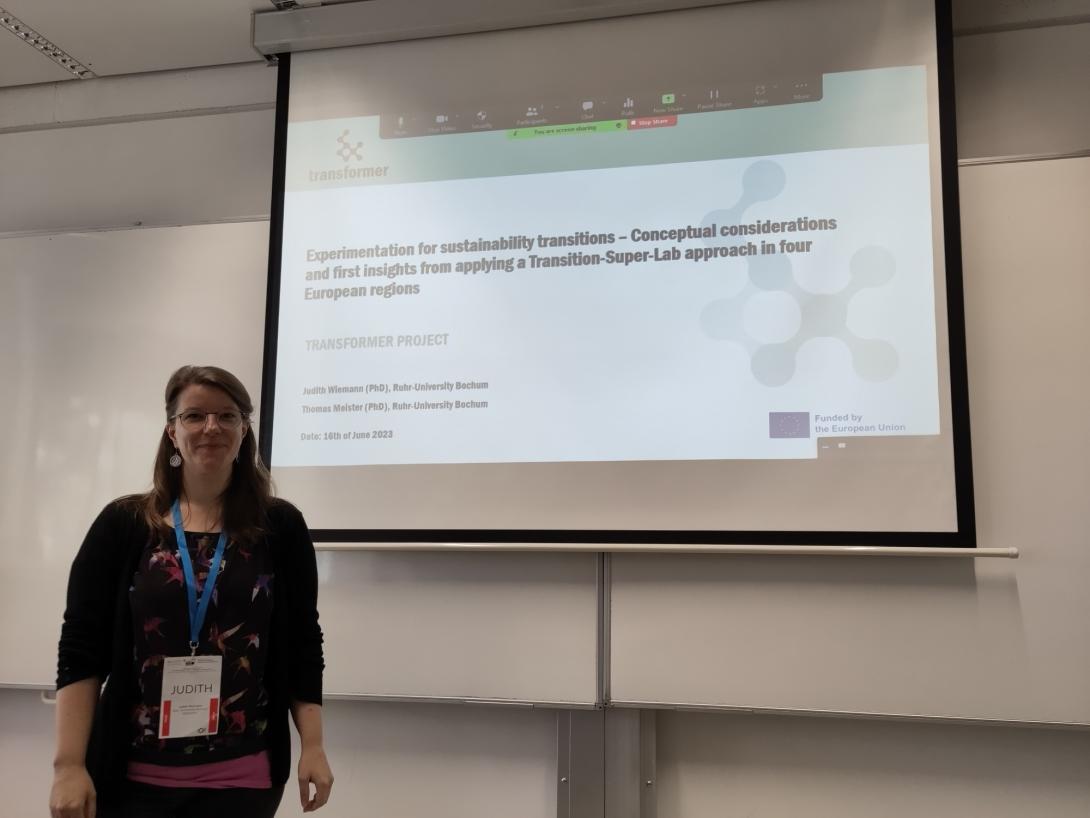 Ljubljana, 16 June, 2023. Dr Judith Wiemann from the coordinating project partner Ruhr University Bochum presented the Transition Super-Lab approach and discussed insights from our four European regions from the first 9 months of the TRANSFORMER project. 
The Regional Studies Association's Annual Conference was the largest knowledge exchange and networking gathering in 2023 with over 700 international researchers in attendance 
Titled "Transforming Regions: Policies and Planning for People and Places", this year's conference was perfectly aligned with several core objectives of the TRANSFORMER project. These objectives include, for example, the development and implementation of effective methodologies for accelerating Transition Super-Labs along with fostering stakeholder collaboration to achieve carbon neutrality in regions across Europe. Thus, as part of the session "Creative Participatory Methodologies for Transforming Regions", TRANSFORMER was a key contributor. 
The conference provided an ideal platform for Dr. Wiemann to elaborate on the project's objectives, methodologies, and insights gleaned from real-world implementation. 
Moreover, the attendance at this conference contributed to spreading the concept of Transition Super-Labs in the transdisciplinary regional studies research community and beyond.