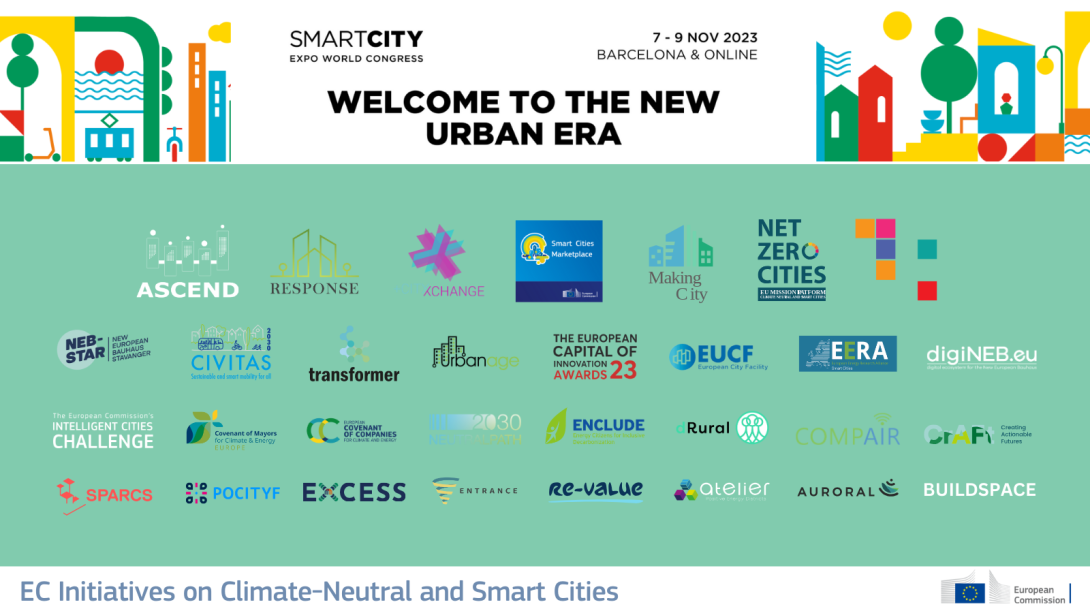 TRANSFORMER is thrilled to be among 30+ initiatives of the European Commission, participating in the world's biggest and most influential event on urban innovation, the Smart City Expo World Congress.

Along with sibling project ENCLUDE, TRANSFORMER will be hosting a booth session on 8 November 2023, from 16:15 to 16:45.

TRANSFORMER is excited to connect with change makers, engage in meaningful discussions on systemic transformation, and explore how we can turn climate aspirations into reality.