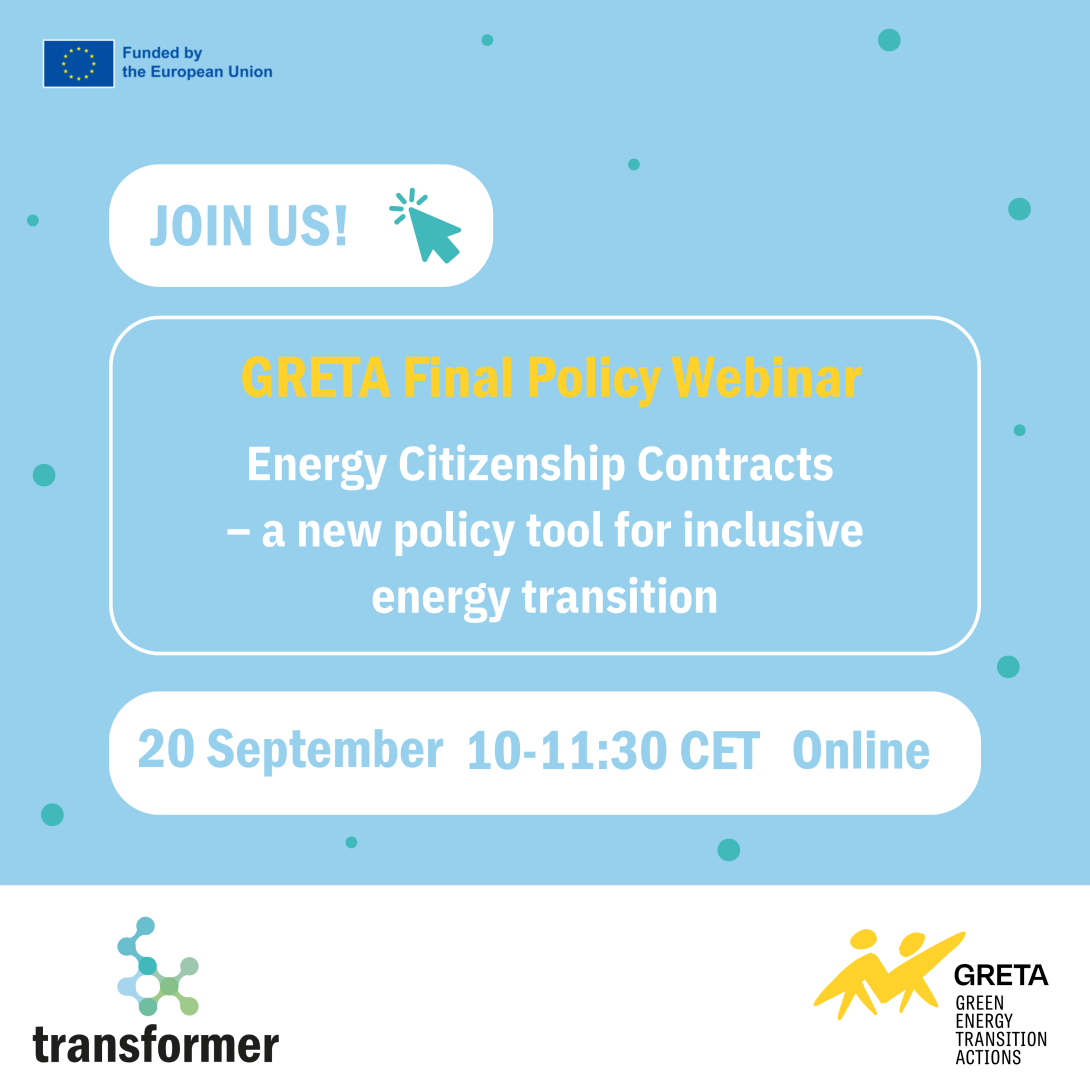 TRANSFORMER project is excited to participate in GRETA's final policy webinar, along with other sibling projects such as EC², ENCLUDE, EnergyPROSPECTS, DIALOGUES, and SSH Centre.
GRETA is an EU Horizon2020 funded project that aims to foster energy citizenship emergence by enhancing awareness and removing policy barriers within the European Union. Its primary objective is to comprehensively investigate the conditions and challenges associated with energy citizenship to derive policy recommendations and policy tools to implement a just and green energy transition, ensuring inclusivity for all.
The event, scheduled for 20 September 2023 from 10:00 AM to 11:30 AM CET, will focus on empowering European citizens in the energy transition through GRETA's innovative policy tool called Energy Citizenship Contracts, or ECCs.  
The ECC toolkit, inspired by the successful Cities Mission Climate City Contracts, offers a practical way to enhance communication among citizens, policymakers, and further stakeholders. It helps to establish a strong foundation for achieving equitable and sustainable energy transition goals and, simultaneously, to ensure consistency and reliability for energy citizenship communities. 
At the webinar, TRANSFORMER will present selected key insights. The event is overall an excellent opportunity to learn more about the ways in which energy citizenship can help promote the energy transition in the European Union.
Please register for the event by 17 September 2023: https://www.lyyti.fi/reg/greta-policy-webinar