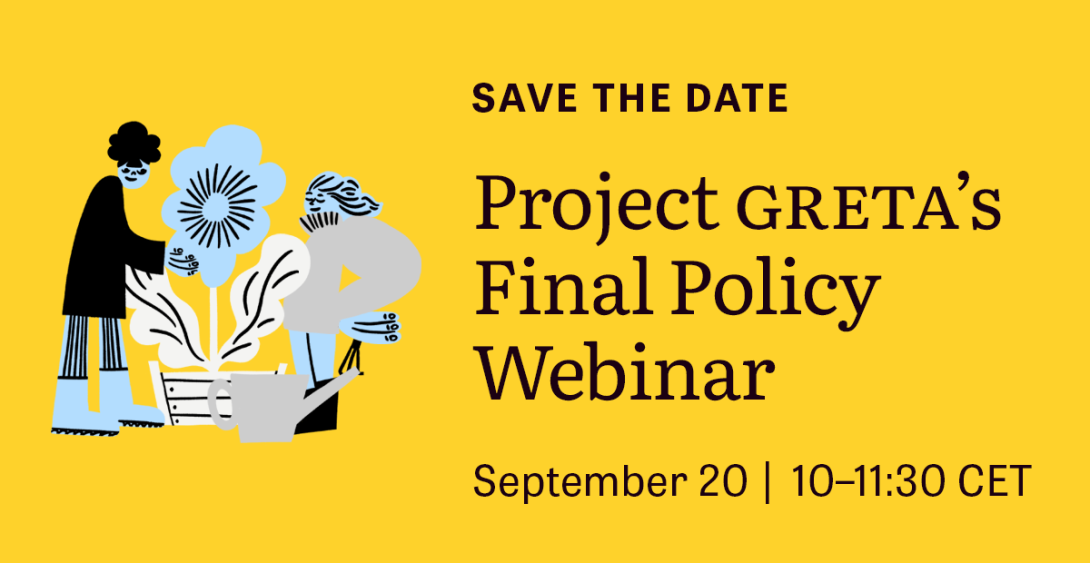 GRETA is our sister project, and we will be speaking at their project-final event.
Join us for an engaging webinar to hear the final policy-related findings and tools from the Project GRETA! 
The Project GRETA aims to foster energy citizenship emergence by enhancing awareness and removing policy barriers within the European Union. Our primary objective is to comprehensively investigate the conditions and challenges associated with energy citizenship to derive policy recommendations and policy tools to implement a just and green energy transition, ensuring inclusivity for all.
At the event, you'll discover GRETA's final results and actionable insights that help promote the energy transition through energy citizenship in the European Union. GRETA's result will be responded to and related to some of the main findings from our sibling projects EC², ENCLUDE, DIALOGUES, EnergyPROSPECTS, SSH Centre and TRANSFORMER.